Flat Pack Timber Windows
Maximise profits with our flat-packs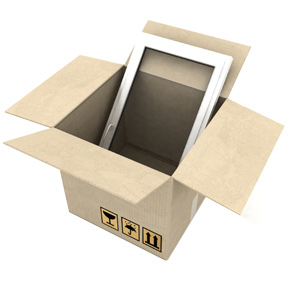 Our unique flat packs can help your business to grow, whether you are an individual installer or larger company. They are easy to put together and quick to install, helping you to save time and increase efficiency. Our flat packs are a unique aspect of our trade supply – they will enable you to offer in-house manufactured windows to your customers, and help them to outshine the competition.
Fast delivery and superb quality
Our flat-packs offer quicker delivery times and are easier to transport – making them perfect solution for tradesmen that want to simplify the home improvement process and install windows at a time convenient to them.
As with our non flat-packed wooden windows, we use the best quality timber, whether hardwood, softwood or accoya. All of the timber we manufacture with is pre-engineered, increasing its durability and strength.
Even when installed from flat-pack form, our wooden windows offer fantastic insulation and security benefits, thanks to the natural properties of the timber. Combined with energy efficient Planitherm or triple glazing, the end user can enjoy a high performing energy efficient window system for their property.
Flat-pack windows available in a range of styles
We offer flush sash, sliding sash and storm windows in our innovative flat-pack form. This means that you can target a wide range of end users, including those in heritage areas. Storm windows are an effective way to target those customers who want a simple but stylish standard uPVC casement style. Equally, flush and sliding sashes are suited to any property, ranging from modern to heritage.
Why choose Pearl Trade's flat-pack windows?
Sell these windows as your own – a unique selling point that will appeal to customers
Quick delivery – order at a time convenient to you
Requires no machining or special trade skills to install
Available from our trade counter – making trade process convenient for you and quicker for your customers
Maintains high standards of the rest of our trade supply – energy efficient, stylish and generally fantastic quality